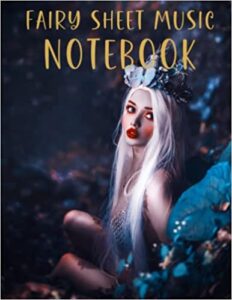 Blank Sheet Music Manuscript Paper for kids with 120 pages of large staff, perfect for practicing note writing. This music manuscript paper notebook is for school kids & children in grade school to handwritten music notation & music notes.
Features:
• 120 Blank Wide Pages of Lined and Staff Paper.
• 3 Staves Per Page with Thin Lines.
• Enough Space Between Staves for Lyrics.
• No Clefs Written and No Measures Are Included to Allow Maximal Flexibility When Composing.
• Size: 8.5″ X 11″ Inch
• Excellent Blank Sheet Music Book for Music Lessons
• Simple Interior Design on Crisp White Pages
• Easy For Kids to Write In
• Cool Cover Design Appealing to Tweens, Teens, Boys, And Girls
• Thick Cardstock Matte Cover
• Double-Sided
Perfect Beginner Music Book for Young Musicians, Composers or Songwriters
Add To Cart Now!